PR Queen, Tiffany Perkins, Shares Her Experience With Maintaining Her Day Job
What is your Business Name?
What type of industry is your business in?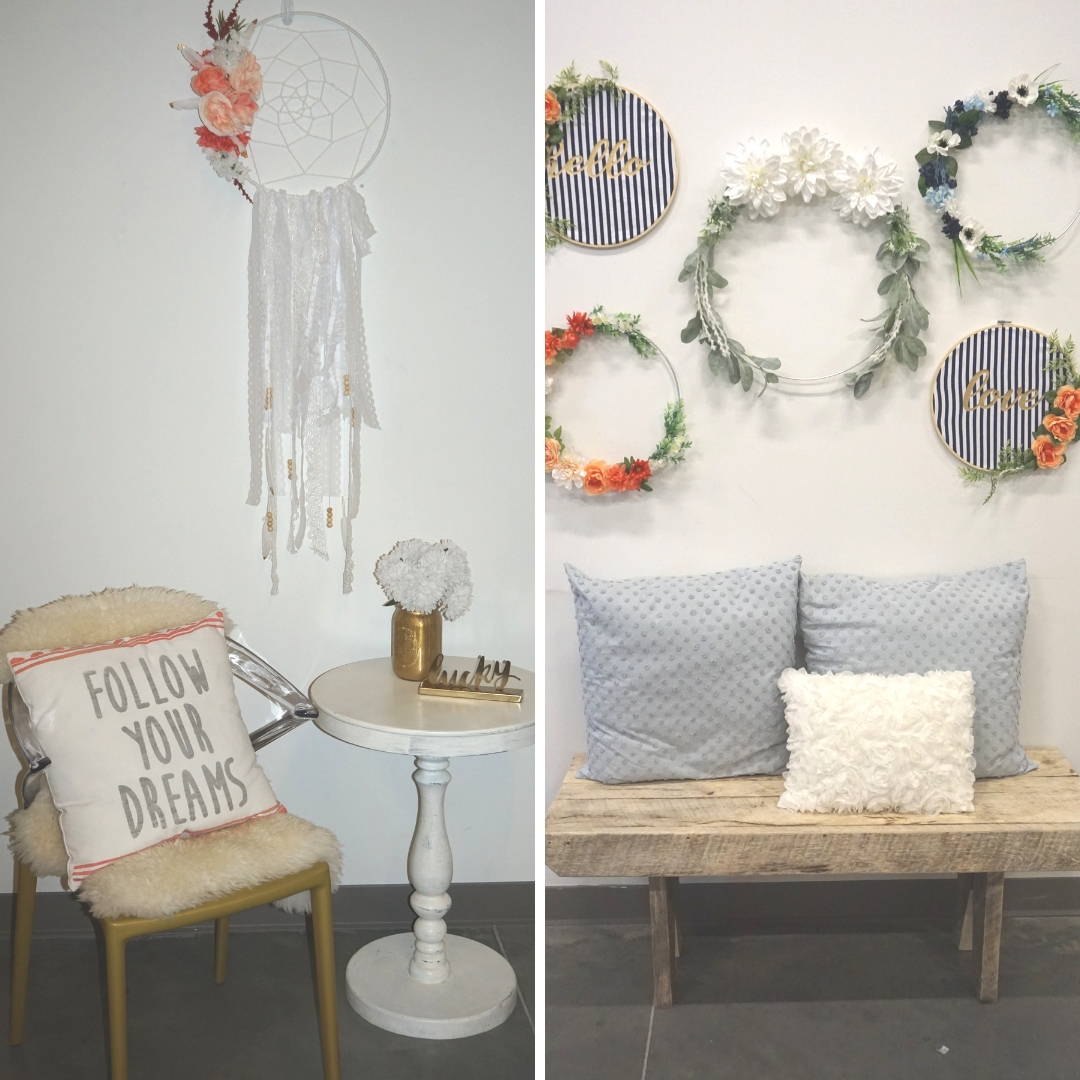 What inspired you to start your own business?
 I'm creative down to the core. Making and creating things never stops for me. I've been making things and doing events for awhile and it was just time to really lean into my passion. My business partner is a nurse but a creative and event planner as well. Her area of expertise is wedding so we just blended the best of us together to create Grandma's Charm.
What products or services do you sell?
Handmade gifts and home/event decor. We also coordinate and do event design.
What inspires your work and what sets you apart from everyone else?
We're really passionate about what we do. We pay close attention to detail and always go for quality over quantity. The name of our business is always a talking point and we give most of our big pieces an old lady name.
What is your background and how did you develop the skills to start your business?
My background is in public relations, but I've always had my hands in events. In college I was a part of the team that started Knoxville Fashion Week. It was such a production and so much work, but I loved it. Post college I kept doing events locally and making things for my friend and family. I've taken a few classes to up my skills with wood, tools, and repurposing so that we can really create some one of a kind pieces. 
If you could do it all over again, what one thing would you do differently, and why?
I would have leaned in harder in the beginning. I was hesitant.
What is the biggest "win" in your business's history? Explain what it was, how it came about, and what it meant to your business.
I would have to say Black Women in Creative Spaces. Creating the decor and setting the mood for that event was amazing. It took us awhile to figure out how to convey the purpose through event design, and we KILLED it. I literally was in tears from hearing people talk about the set up and understanding the meaning of things down to the books on the shelves being by black female authors. It was also really dope seeing the things that we created in so many photos. It all meant so much.
Did you ever almost go out of business? If yes, explain when and why. Also, how did you manage to stay in business?
Black Women in Creative Spaces took a lot out of us- time, energy, resource, all of that. Transitioning from there to the Nashville Blogger Bash while trying to maintain our day jobs and the shop has been overwhelming to say the least. I don't know that we've been close to being "out of business" per say, but Grandma's Charm definitely is the first thing to be neglected when things are tight. That creates a major setback for us because we're not creating and we're not promoting so people tend to forget, but the bills don't stop. 
Describe your typical work day.
Work days aren't typical at all over here. I'm a digital marketer by trade so that's my 9-5. Deven and I meet weekly to discuss progress, upcoming events, goals, and to make stuff. We inventory at the shop bi-weekly. We also have a garden and sell locally grown succulents so we always have plants in transition.
If you could do it all over again, what one thing would you do differently, and why?
Have more of a plan for progress. We were lucky and had a really great first year. I'm happy we both realized that it was not typical and didn't go crazy, but after the huge success we slowed down alot. We didn't plan for things to take off like they did and we were unprepared to follow that up.
Tell us an interesting and fun tidbit about your business.
All of our wreaths and bigger pieces are names after grandmas. We started with our own and have a running list. When we do pop up shops we always ask customers "what's your grandma's name?" and add it to our list for our next project. 
If you had an extra $100,000 for your business, what would you use it for?
Get a work space for sure and then work on some of the bigger projects that we want to do. We would also start buying more event things. 
What's your best advice for someone who wants to start their own creative business?
Be smart and brave. Create something you're really passionate about. That makes it easy to keep going when the going gets tough. Ask for help when you need it and build up a support system. 
---